FREE SHIPPING on EVERYTHING!

USA
SKINCARE + AROMATHERAPY ALL IN ONE
Our luxury skincare products are bursting with Natural Ingredients that are sure to uplift your Mind + Body + Soul.
We have packed over 20 years of Formulation and Natural Skincare experience into our beautiful skincare collecion. Our products contain the finest butters, oils, herbs and essential oils to gently deliver healthy, nutrient-dense food for your skin.

We combine the science of the skin with the power of nature to strengthen and nourish the very foundation of the skin to keep it strong, healthy, soft, and glowing. Our skincare collection is a symphony for the skin that is formulated to nourish and restore your natural luster.
Shop Our Luxury Facial Collection Now
You have got to try out #1 Seller - Dream Cream!
Made with time-honored ingredients and well known for their potent properties, our Dream Cream is used worldwide. Packed with vitamins and beneficial nutrients, Dream Cream is antimicrobial, anti-inflammatory and contains protective antioxidants. Every jar is made with nothing but pure butters, oils, and love, making it safe enough to massage all over the body to keep your skin looking healthy, smooth, and hydrated. Providing intense moisture, it alleviates dry, irritated, injured skin and may be used in the following conditions:
Eczema + Psoriasis

Bug Bites

After Sun + Sunburn

Wrinkles

Scars

Stretch Marks

Burns

Doctor + Dermatologist Recommended
BUY NOW
My husband was diagnosed with eczema on his hands about 2 years ago. He would go back and forth to the doctor for treatments on his hands as well as using an antibiotic. It just seemed to get worse and worse each time. He would have to wear Band-Aids on his hands to cover up the eczema when he went to work. I read about this cream on someone's Facebook post and I decided to give it a try. This has done wonders for my husband's hands. He has not had to go to the doctor every few weeks for treatment. He has had no outbreaks at all since using this cream. It has done wonders for him.

- Jackie

"I am a burns survivor, 2nd and 3rd degree burns on 50% of my body resulting in both of my legs being amputated. Also, another 25% of my body is scarred from taking skin from my stomach, sides, and back to put on my lower half that was burned. I've tried many creams and lotions and nothing has worked better than Dream Cream. There are places on my skin grafts that get so dry that they crack and bleed, but since using this product I no longer experience that. It has helped the calloused areas on my legs to become softer and has stopped them from cracking and bleeding as well. I have so many scars and areas I use Dream Cream on, so a 4oz tub lasts me about 5-6 weeks. I would imagine that most people wouldn't have to use it as much as I do, so it would last longer for most. It's a great product that really helps, especially with skin grafts and scars. If you are a burn survivor, I strongly recommend at least trying this.

- Joe

I have cancer and have complications from the chemotherapy. Pressure sores and skin rashes have been a problem for me. My oncologist and the nurses at the Regional Cancer Center I go to recommended I try this product. They mentioned that they recommend this also for burn victims. I find it very soothing and don't mind the smell. My skin doesn't itch since I've applied this and my pressure sores are improving. Do your research if you can, ask your healthcare provider if they'd recommend this product. I did and am pleased with their recommendations. I also need to add that the seller was very quick to respond to questions I had. I got a response the same day I posted the question. Great follow-up by the seller as well. I'm sold on this product.

- Jeff Cowles
Meet the Founder + CEO + Master Formulator
I have been formulating and researching natural skincare. I am a passionate innovator that is committed to providing quality skincare products and educating individuals on healthy skincare practices. With my extensive knowledge in organic formulation and the science of the skin, I have successfully developed an all natural, multipurpose product called Dream Cream. Dream Cream has gained recognition in the medical community and is being used by patients worldwide suffering from eczema, psoriasis, burns, and radiation burns. I am dedicated to continue formulating healthy, natural, and effective skincare while fostering love and light in my community.
____
Photo: Marcus Lemonis and I, one of my all time favorite Entreprenuers! I manifested meeting him, and here we are together.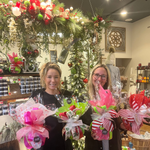 SHOP SMALL + LOCAL
When you shop at a Small + Local Business, you support a dream...
Our dream is to touch each one of your lives, shine light + love on you all, and teach you how to pamper yourself with our luxury skincare products and SELF-LOVE every single day.

Say Hi to everyone you walk by, and just watch how their face lights up.
Pay it forward any chance you get.
Tell someone they look pretty.
Shine your Light + Love on the World.
Spread kindness any chance you get.
Together we can make the World a better place...
Sending you so much Light + Love,
Jen + the BBF Dream Team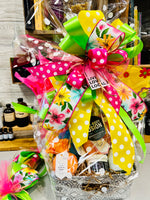 Store Locations
128 W 2nd St.
Byron, IL 61010
(815) 980-9147

HOURS
MON - THU 10-6
FRI - SAT 10 - 7
SUN 10-4

430 E. GRAND AVE
SUITE 104 BELOIT, WI 53511
(608) 299-8036


HOURS
MON - FRI 11-7
SAT 10-7
SUN 12-4

FREE GIFT WRAP + IT'S BEAUTIFUL!

SHOP 24/7 ONLINE - FREE SHIPPING ON EVERYTHING!